Skagit County is known as a fertile agricultural valley, with 80 different crops grown, a world renowned tulip festival and some of the most productive soil on the planet. It's also home to thriving businesses, industries and economic development opportunities. Centrally and strategically located between Seattle and Vancouver BC, the Skagit Valley boasts innovative technology, inclusive community and business leaders, a highly skilled workforce, and sought after amenities for families and employers.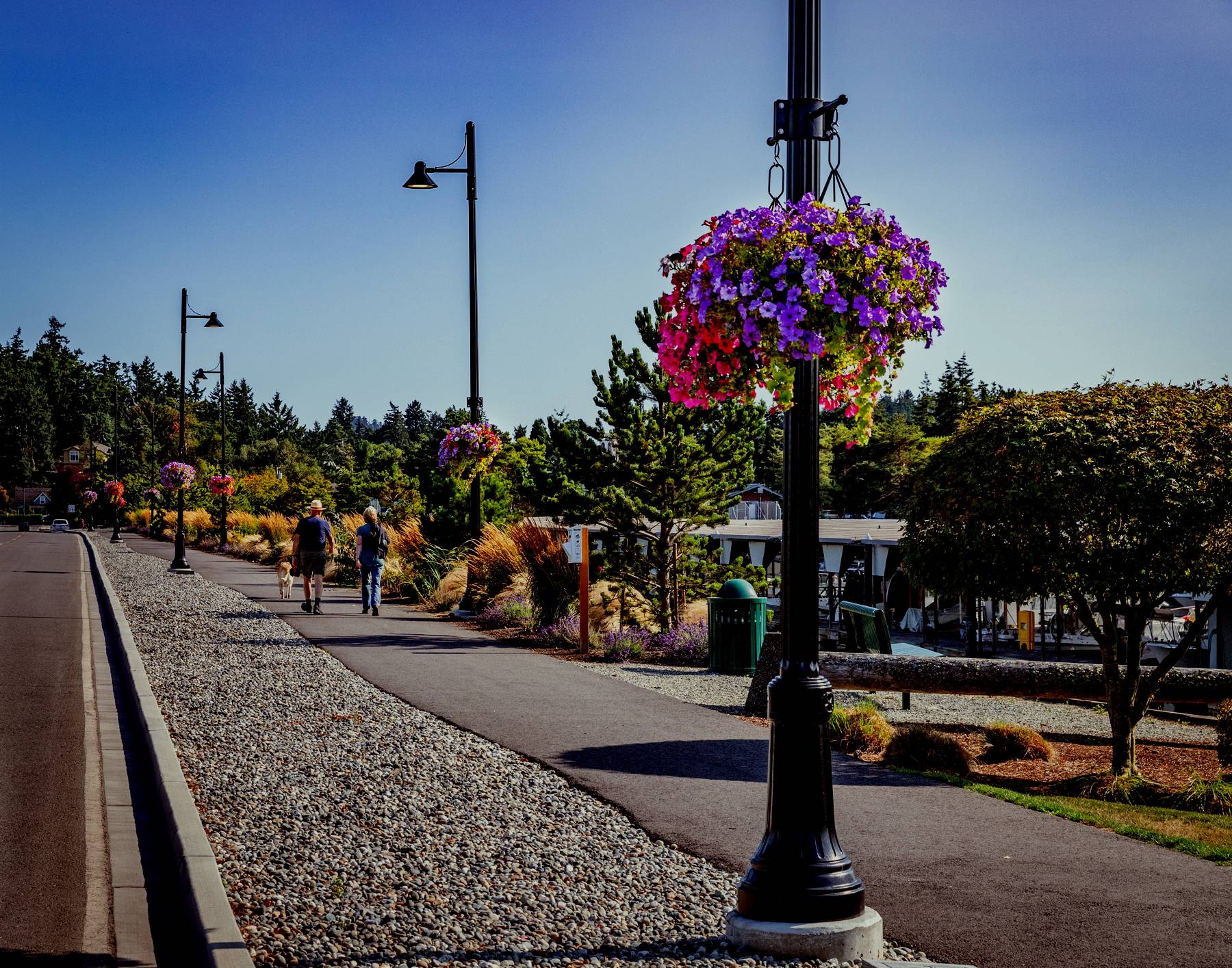 Maximizing the job producing potential of our industrially zoned land in Skagit County is a key strategy in our effort to promote prosperity and create Good Jobs for the Skagit Valley. The Port of Skagit is known for its ability to meet the needs of current and prospective tenants to empower their success and plan for their growth, by implementing strategies that employ creative solutions, strategic planning and strong partnerships. Opportunities at any of the Port's five properties are ready to be pursued with the right business model and mindset to spur job creation and a robust economic outlook in our community.
Why Skagit Valley
The Skagit Valley is a strategic location for business development, and a warm, welcoming community for families.
Located halfway between the metropolitan areas of Seattle and Vancouver B.C., with more than 6 million people within a 100-mile radius

Business-friendly environment with lower tax rates, industrial land and building costs; competitive energy and utility costs; wide access to broadband

Proximity to transportation,
including airports, marine ports, railways, highways

Highly respected research and development sectors

Desirable location for families with good schools, lower housing costs, lower sales tax
Skilled workforce and workforce training opportunities

Diverse employment base in maritime, aviation, agricultural, healthcare, fishing, logging, education, social services, real estate, finance, construction, sales and more

Cities, towns, and rural areas that support a desirable quality of life

Abundant leisure activities in arts, agriculture, shopping, dining, cultural offerings, volunteerism and more

Ample outdoor recreation opportunities—lakes, rivers, mountains, islands, trails, local and state parks, salt water, beaches and more
Economic Facts
Skagit County Population: 128,206 (2018)
Average Household Income: $76,098 (2017)
Skagit County– Labor Force
57,974 workers in 2016

59,506 workers in 2018

2.6% increase
Skagit County– Weekly Wage
$850 per week in 2016

$955 per week in 2018

12.4% increase
WWU Center for Economic & Business Research
Top 20 Employers in Skagit County (2017)
| Employer | Employee Count |
| --- | --- |
| Skagit Regional Health | 1802 |
| Mount Vernon School District | 998 |
| Skagit Horticulture | 980 |
| Skagit County Government | 809 |
| Janicki Industries | 785 |
| Sedro-Woolley School District | 683 |
| Island Hospital | 568 |
| Swinomish Casino | 559 |
| Draper Valley Farms | 519 |
| Shell Puget Sound Refinery | 500 |
| Employer | Employee Count |
| --- | --- |
| Skagit Valley Casino Resort | 427 |
| Peace Health United General | 400 |
| Tesoro Refinery | 394 |
| Burlington-Edison School District | 390 |
| PACCAR Technical Center | 340 |
| Hexcel | 299 |
| Dakota Creek Industries | 243 |
| Skagit Bank | 199 |
| Walmart | 190 |
| Costco | 160 |
Employment Shares by Top Four Sectors
The following table represents the employment shares of Skagit County's top four sectors over a 5-year time period. While three of the four top sectors added jobs during this period, the healthcare and social assistance sector lost 202 jobs during this period.
| Sector | 2014 | 2018 | Net Change | Percent Change |
| --- | --- | --- | --- | --- |
| Government | 10,738 | 11,430 | 692 | 6.4% |
| Retail trade | 6,743 | 7,116 | 373 | 5.5% |
| Manufacturing | 5,781 | 6,051 | 270 | 4.7% |
| Healthcare and Social Assistance | 5,242 | 5,040 | -202 | -3.9% |
| Other | 19,786 | 22,400 | 2,614 | 13.2% |
WWU Center for Economic & Business Research